Virtual Professional Learning Community (PLC) MasterClasses with Dr. Howie Knoff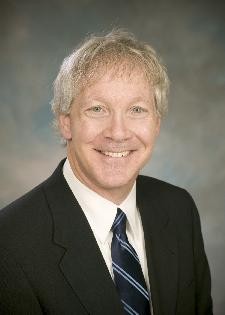 With over 40 years of experience in schools across the world (and in every state in the United States), Dr. Howie has been mentored and worked alongside some of the greatest experts and best minds in the field of school improvement and effective school and schooling processes. He has also learned hands-on lessons through his own work--especially what to do and what NOT to do.
Dr. Howie brings this expertise to his specialized, virtual PLC MasterClass Groups, where he shares his experiences and expertise (sometimes with other experts in the field) so that participants can go to THE NEXT LEVEL of excellence in hours and not days, days and not months, and months and not years.
There are two types of PLC MasterClasses available:
Cross-Country MasterClasses.  MasterClasses that involve practitioners from across the US, Canada, and the world that are focused on a specific theme, that survey and address participants' specific needs, and that involve both MasterClass information and guided discussions.
Single-District, School, or Department MasterClasses.  MasterClasses that involve selected staff from a specific district, agency, department/unit, or school(s) and are dedicated to addressing specific "in-house" needs, goals, and outcomes in a specific content area--once again, involving MasterClass information, guided discussions, and action planning.
All PLC MasterClass groups are organized so that you are not only learning from Dr. Howie, but also from other participating PLC members.
MasterClasses are scheduled on an as-needed or on-demand basis--virtually, any time a class has commitments from enough participants.
Team or multi-member sign-up discounts are available.
A National MasterClass PLC typically involves six weekly 90 minute sessions scheduled at an optimal time for PLC members. All presentations/meetings are recorded and posted on a private Facebook Page dedicated to the PLC and available to those who miss a session.
District, department, or school-specific MasterClass PLCs involve a minimum of six weekly 90 minute sessions. More sessions, as determined, are available to address the specific needs and to accomplish the goals of the group.
---
To design your own personalized Single-District PLC:  Contact Dr. Howie
[CLICK HERE for MasterClass Descriptions and Purchase Information]
---
PLC MasterClass Topics
Improving Student Outcomes through School Improvement, Strategic Planning, and Systemic Change
Improving Special Education Outcomes for Students with Disabilities: Results Driven Accountability
School Discipline, Classroom Management, and Student Self-Management (Integrating Social-Emotional Learning and Positive Behavioral Support Systems, while Addressing Inequity and Disproportionality)
Expanding Related Service Professionals' Roles to Improve Services to Students
Designing and Implementing Effective Multi-Tiered Systems of Support
---
To design your own personalized Single-District PLC:  Contact Dr. Howie
[CLICK HERE for MasterClass Descriptions and Purchase Information]
---
Location: Happening Weekly Across the US/Internationally--BOOK YOURS NOW
Type: Consulting
Services Provided: